Math Experiment
Let's start with 10,000 units. Rewards are paid every 5 days. Estimated annual rewards are around 5%.
Given a 10 year time period, we can use the compound interest formula to predict a new total of 16,484 units due to stake rewards.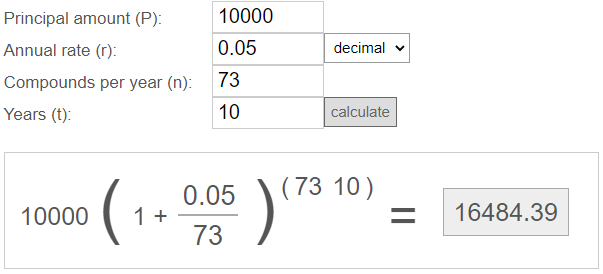 The above does not yet take appreciation into account. Assuming Cardano remains in the top 10 cryptocurrencies, we are personally hoping for $10 ADA by 2030. The current ADA price is below.
1 ADA (₳) is worth